Hearing Voices Group Facilitator Training
ADDITIONAL INFORMATION
WHEN
Training is scheduled for Monday, February 24th through Wednesday, February, 26, 2020. Class will be held 9:00AM to 5:00PM every day. Reading homework may be assigned ahead of time and/or during the class.
COST
There is a $100 fee for the training. However, the fee can be waived upon request. Participants are responsible for their own food and travel expenses.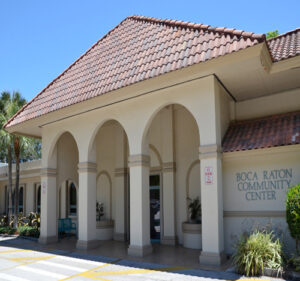 WHERE
Boca Raton Community Center
150 Crawford Blvd.
Boca Raton, FL 33432
directions to the community center…
PARKING
There is free parking at the Community Center. If the main lot on the west side of the building is full, you can also park on the east side of the building in the City Hall lot.
APPLICATION
Space is limited. Please apply ASAP. Applications are required and will be accepted until the class is full. Western Mass RLC will notify you if you have a spot in the training.
BEACH
The community center is 1.4 miles from the beach. The Boca Raton Pavilion at South Beach Park is an excellent spot to stop and look at the Atlantic Ocean. Parking at the pavilion is limited to one hour and is metered. Also, Boca Raton has miles of public beaches accessible via South Beach Park, Red Reef Park, Spanish River Park, and South Inlet Park, all accessible from A1A.
FOOD
Food and drink will be on your own. There are many restaurants within easy walking distance of the Community Center. We will be including a list of the closest restaurants in your welcome packet before the training. There are also vending machines with drinks and snacks in the Community Center.
QUESTIONS
Feel free to email us at info@signal20.org or text/call 561-609-7935 with questions or comments. Or, email Western Mass RLC at info@westernmassrlc.org. As always, we sincerely want to thank everybody for your continued support. We really appreciate it!